TAHA – A valued partner of Discovering Our Deepest Desire
At The Alexander House, our mission is to preserve the marriage covenant, build strong families and lower the divorce rate by helping individuals to discover the beauty and grandeur of the vocation to love and the service of life through marriage, family, Church, and community. We work to build up the dignity of every man and woman so that the sanctity and permanence of marriage may be realized and promoted. This mission is carried out through our Covenant of Love parish-based ministry, Marriage Disciples, Made for Each Other radio program, professional counseling services, and various marriage enrichment programs.
COL – A valued partner of Discovering Our Deepest Desire
Covenant of Love is a ministry, a call to action, an initiative, and a resource offered to parishes.  We assist parishes by strengthening an existing marriage ministry or provide the foundation to build one. This is not a replacement for an existing marriage ministry, but a way to bring together the efforts of all existing and future marriage initiatives in the parish, in order to educate and advocate for the sanctity, dignity, and permanence of marriage.  The goal of the Covenant of Love is to coordinate, create, and offer programs & services that offer a "comprehensive marriage" ministry, enabling parishes to minister to the various ages and stages of the marriage life cycle.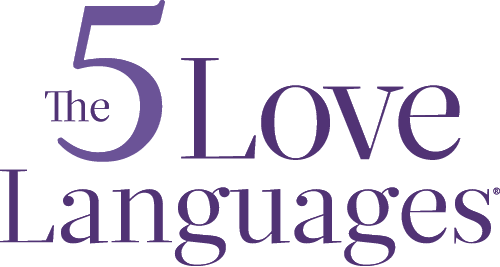 View "The 5 Love Languages" – by Gary Chapman – Millions of couples have learned the simple way to better communication: The Five Love Languages by Dr. Gary Chapman, introduces couples to a relationship revelation that's as profound as it is easy to grasp. And now the secrets of Dr. Chapman's groundbreaking book have been condensed into a version you can read in one sitting—The Heart of the Five Love Languages.
ViewFor Your Marriage – An initiative of the United States Conference of Catholic Bishops to support married couples.
View The National Association of Catholic Family Life Ministers – Strengthening the Church's Commitment to Families.
View Retrouvaille – The Retrouvaille Program consists of a weekend experience combined with a series of 6-12 post-weekend sessions over 3 months. It provides the tools to help put your marriage in order again. The main emphasis of the program is on communication in marriage between husband and wife. It will give you the opportunity to rediscover each other and examine your lives together in a new and positive way.
Marriage Encounter Weekends are a special time for a married couple away from all distractions: work, kids, bills, and other pressures and concerns. When was the last time you had a weekend like that? It takes place at a local hotel or facility where presentations are given in the conference room and couples reside at the hotel/facility for the entire weekend.*A series of presentations made by the Presenting Team, consisting of 3 married couples and 1 priest. Each presentation builds on the last as we examine ourselves, our behaviors and attitudes, our relationship with our spouse and God. Communication tools are taught on the weekend helping couples connect in healthy, constructive ways on areas that can deepen their intimacy and connectedness.
   The Faith & Marriage Apostolate of the Willwoods Community is dedicated to promoting the Sacramentality of marriage and providing for married couples opportunities of growth, enrichment, and support.